Years ago, I read the book Skinny Dip, by Carl Hiaasen and LOVED it! Chaz, decides to kill his wife, Joey, and pushes her off a cruise liner, which was a big mistake, because he didn't take in consideration that she is an excellent swimmer! So, his "dead" wife is able to swim to an island on a floating bale of Jamaican pot! An ex-cop lives on the island and is more then willing to help Joey seek revenge on her husband. Joey's husband has the WORST luck and is terrible at murder!! It's a great read!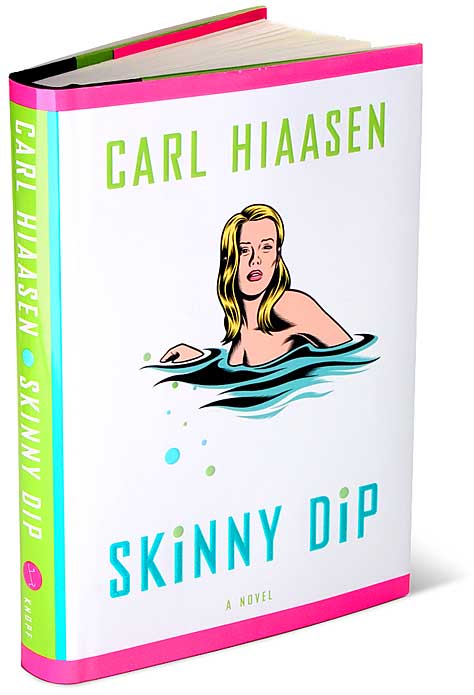 So when I saw Hiaasen's latest book receiving rave reviews, I just had to pick it up. Bad Monkey is just as fun of read as Skinny Dip!
The character in this story are AWESOME!!
There's Yancy, the main character, who is relived from his duties as a police officer, after an altercation with his mistress's husband, and now is a restaurant inspector which causes him not to eat. The mistress is actually on the run due to her affair with one of her students when she was a teacher. Yancy starts seeing a kinky medical examiner who even pushes Yancy to the limits and ticks off his mistress. Then he heads to the Bahamas to find a killer/murderer and meets the Voodoo Queen who likes to ride around the island in her rollie wheelchair with a monkey that she obtained in a "deal." The monkey has no manners and was fired from the set of Pirates of the Caribbean! OH...I forgot to mention that Yancy is keeping an arm in his freezer for safe keeping.
It's a great read, hilarious, has a few twists and one that I couldn't wait to get back to reading!! Unfortunately, I don't look at restaurant food the same...